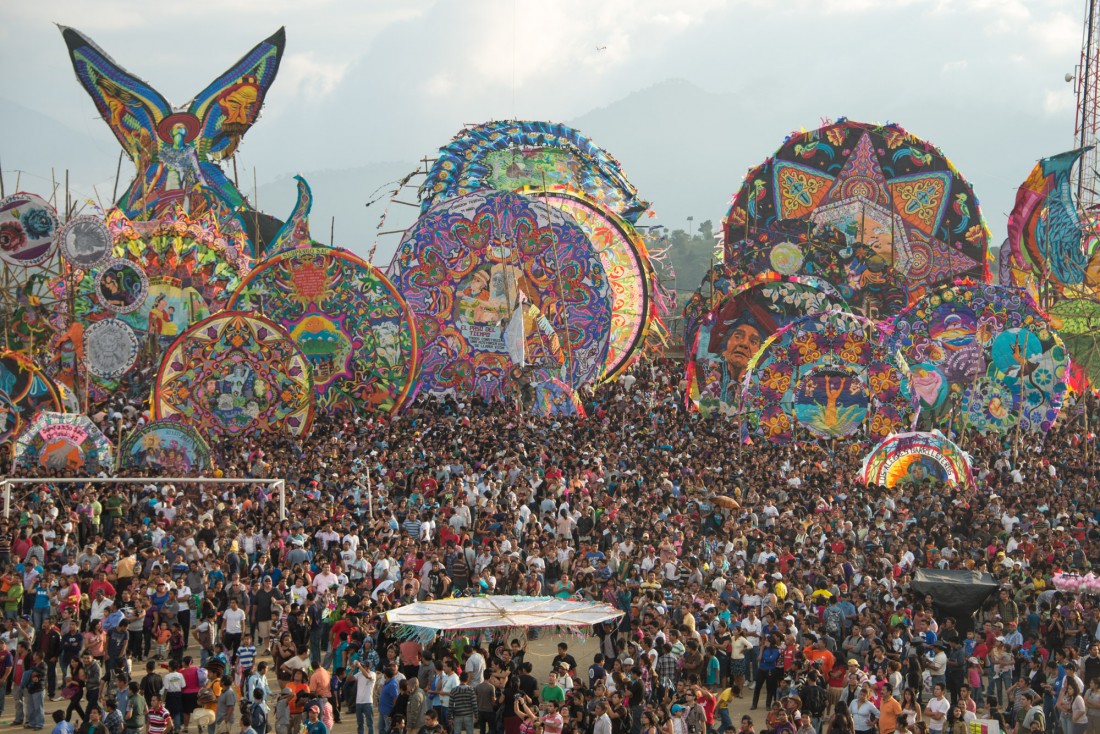 Kite Travels: Guatemala
The second of two trips funded by a travel grant from the Peter S. Reed Foundation in New York, Allen traveled to Sumpango, Guatemala in the fall of 2013 to witness and photograph the remarkable Barriletes Gigantes. These enormous kites, flown on the Day of the Dead, are perceived as direct links to ancestors' spirits.
Click Here for the resulting photographs and more information.